Google Chromebook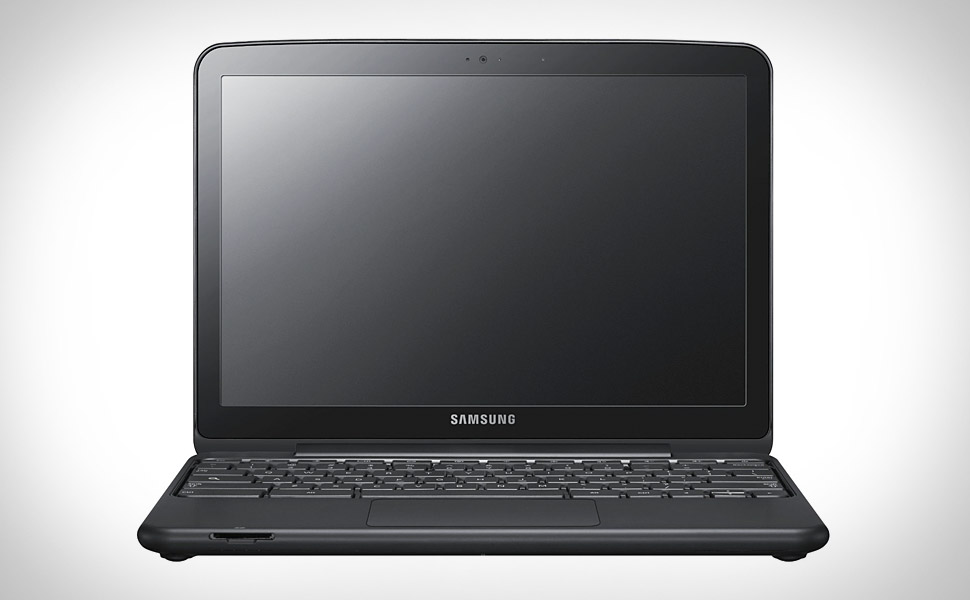 Back at Google I/O, Samsung introduced their new Google Chromebook, which will be made by Samsung and Acer (one variant each at this point). The super slim Samsung variant will come in at 0.79 inches, and will be known as the Samsung Series 9. To put that in perspective the Macbook Air is 0.69 inches, so it's quite small for a fully fledged Chrome Notebook. One of the major feature's will obviously be the Chrome OS (Operating System) on the machine, which will swing away from Windows and Mac OS.
The specs are as follows:
12.1-inch screen, featuring a resolution of 1280 x 800 (which isn't the greatest, but the screen is LED (non gloss) so that should improve things by a fair amount in regards to brightness but if all you're doing is Online Work, this will be enough).
3.26 pounds in weight (MacBook Air is 2.3 pounds, so there is 1 pound/0.45 KG difference in weight).
Dual-band 802.11 WiFi (basically it should be able to connect to 5ghz and 2.5 ghz internet speeds)
Optional global 3G (which should be useful to global travelers, pricing Dependant of course)
2 USB 2.0 ports (No USB 3.0 is a bummer, but not a big loss as of yet).
Dual-core 1.66GHz Intel Atom N570 chip (Not the fastest processor, but it's Dual Core and it feature's Intel's latest Chip – Atom, which should speed things up considerably, and Chrome OS is supposedly extremely quick).
HD webcam and a clickable trackpad (Basically a High Definition Webcam, and a good inbuilt mouse pad which is clickable).
16GB mSATA solid state drive (SSD Drive's are the future (they're faster than normal hard drives) and we're glad they're included but we would have hoped for more thant 16GB).
Other feature's include a large selection of Web Apps, a solid 8 to 10 second boot time (which is remarkably quick), Instant Resume (if you were to put the computer on standby or hibernate we would expect), Google's cloud-based storage, and the best part is everything updates automatically. Have a look at the video's below to get a better understanding on the Chromebook. So basically what you have isn't a Notebook or Netbook, but a Web book as we like to call it.
The Acer variant will feature roughty the same specs at the Samsung variant, but it will be cheaper! So are we excited about testing these Chromebook's out? Absolutely, they seem like a brilliant idea which is innovative and cheap at the same time. Of Course, don't expect to be able to play any games that you can't already play online, that's not what this notebook is about. We'd actually consider this more our secondary laptop which we take travelling (as opposed to my beasty Alienware M17x r2) on the road.
So as for prices? The Samsung Series 9 will run you $429 for the wi-fi only version, and $499 for the 3G option. The Acer will run you $349 for the wi-fi option, and pricing hasn't been announced for the 3G option. Don't get us wrong, these are CHEAP! Unless you rely heavily on certain programs, you won't have a problem picking one of these up for your day to day routines. Pre-Order's start June 15th from Amazon and Best Buy (USA). For more information head on down to the links below.
Samsung Series 9: Samsung / Preorder

Acer: Acer Chrombook / Preorder

How about the rest of you? Excited about the potential Google Chromebook (aka Web book)? Let us know in the comments below.